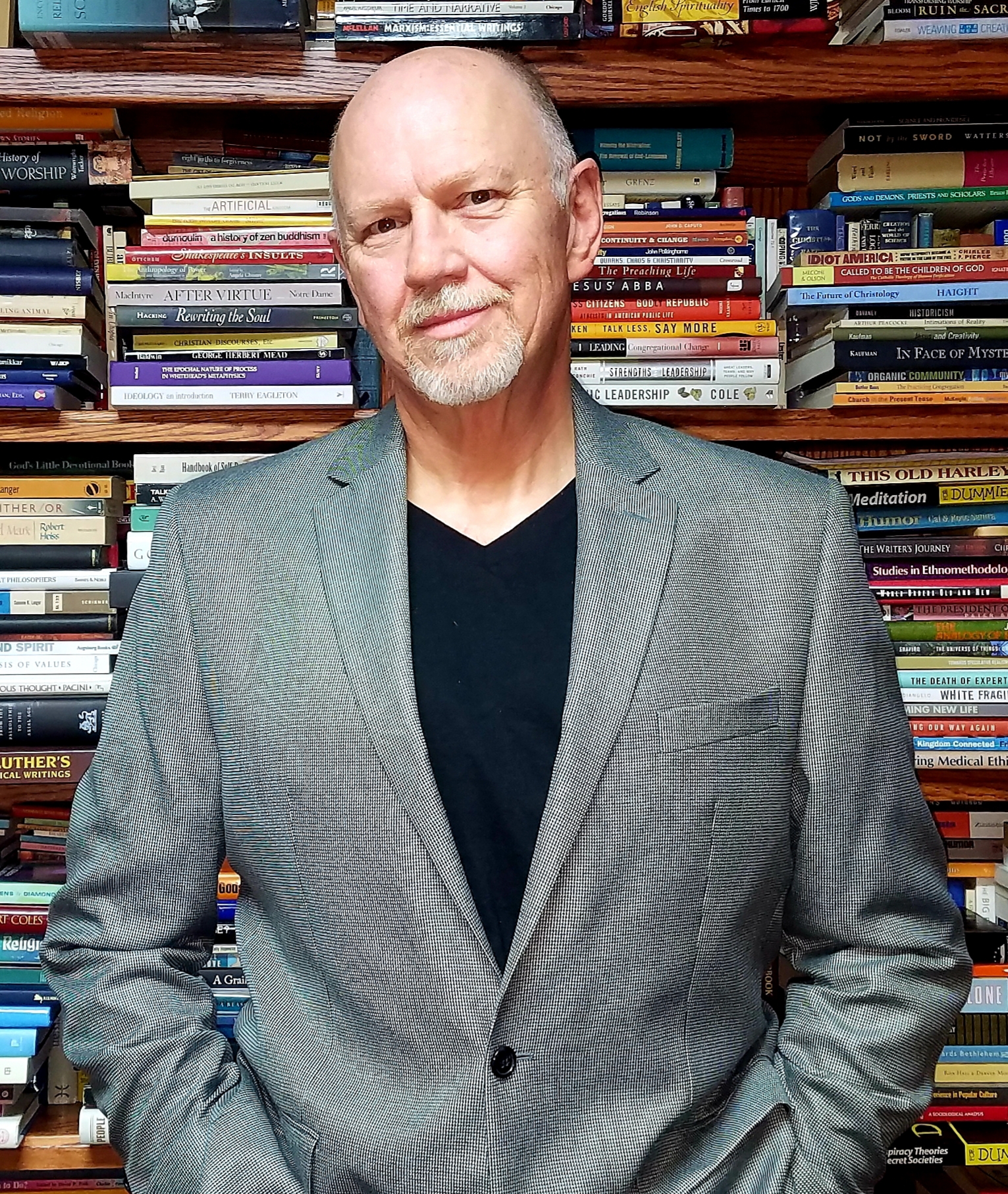 Pastor Russell Willoughby is a native Missourian, having grown up in the small community of Monett.  He is a graduate of Howard Payne University where he earned a Bachelor of Arts in Practical Theology.  Pastor Russell's seminary training was at The Southern Baptist Theological Seminary with a specialty in Christian Social Ministry and Church Social Work.  From there, he did graduate work at the University of Louisville in Urban Sociology before attending The Claremont Graduate University  where he earned a Masters of Arts degree in Philosophy of Religion and Theology.  Pastor Russell also holds a Diploma in Advanced Pastoral Studies from San Francisco Theological Seminary and has done graduate studies in business at Missouri Southern State University.   He retains ministerial standing with the Christian Church (Disciples of Christ).
Pastor Russell's spouse Sarah is a licensed clinical social worker in addition to being an accomplished pianist.   Together, they have an adult son, Christian, who is a PhD student in engineering at The University of Texas in Austin.  
Tracy Evans takes care of the office at FCC.  She is a resident of Oronogo, Missouri and has served our congregation for over ten years.  Tracy is a graduate of Missouri Southern State University.
Kaden Propps leads the music program at FCC.  He is currently a student at Missouri Southern State University and a recognized leader in music performance and education throughout Southwest Missouri.
Clint Newby serves as our church organist and pianist.  He is a well-known performer and music educator throughout the greater Joplin area.