First Community Church was listed as one of "Missouri's Architectural Treasures," in Missouri Life in 2016. Below is an excerpt found in the article: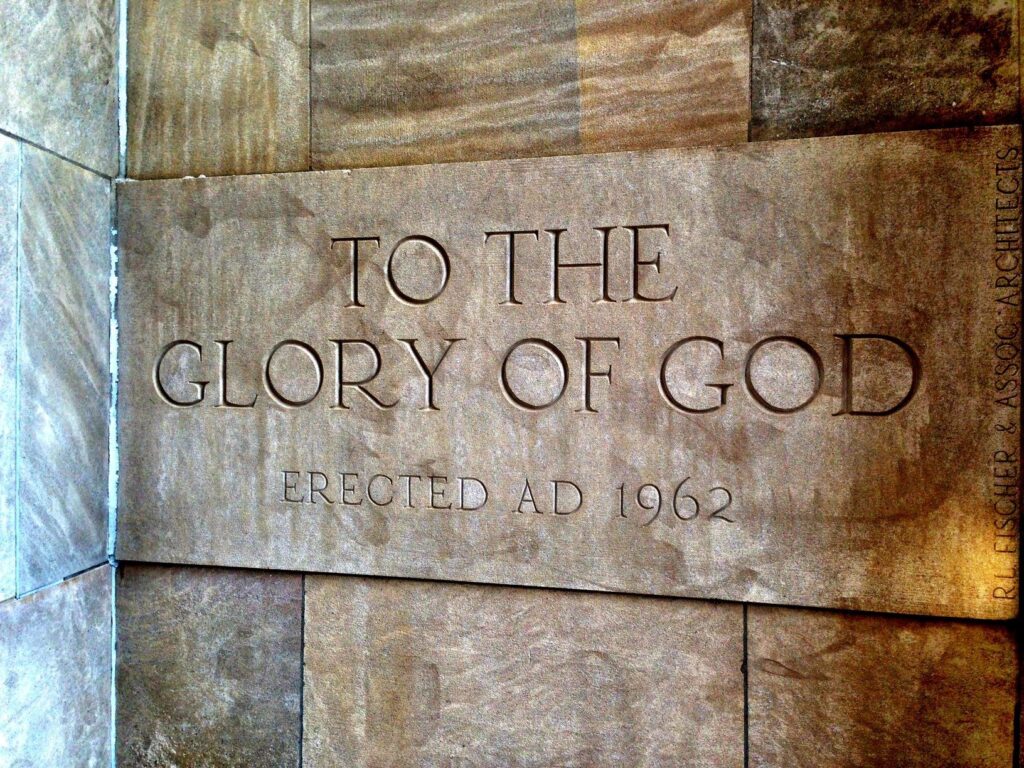 R. L. Fischer & Associates designed this modern church in 1960. In a design statement at the American Institute of Architects St. Louis Chapter Awards Program that same year, the architects wrote: "The site is a narrow triangle surrounded entirely by streets. Because of budget limitations the construction is simple and straightforward. 
"The entire design of the building is intended to exclude the distractions of the outside and make the entire building a quiet sanctuary." 
The large forecourt at the entry to the sanctuary turns the church into it's own property, affording a dignified approach to the worshipper."
The plan grows out of the building site, resulting in a simple, direct, and elegant design. The First Community Church was severely damaged by the Joplin tornado of 2011. However, it was renovated with some changes in 2012.